Design Build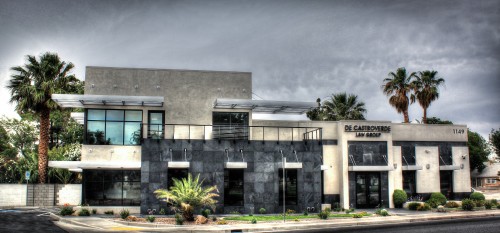 Design Build
is defined as a project delivery method in which the owner holds a single contract with the contractor (single entity) for both the design and construction of a project. It is owner driven and commonly reduces delivery time, costs, and change orders by providing for a cooperative relationship between the general contractor, architect, engineers, consultants, subcontractors and owner.
AJB General Contractor is equipped to take your project from conception to completion. Facilitating the transformation from rendering to realization is an intricate process requiring constant supervision and expert coordination between the general contractor, architect, engineer, consultant, subcontractors and the client.
For DESIGN BUILD PROJECTS call 702.876.6544
Our team of professionals represent the top talent in the industry

Benefits of using the Design Build Construction Method
Maximizes client creative input in all phases of the process.
Reduces errors.
Saves time.
Single point of contact from conception to completion and minimizes     change orders and costs.
Provides a more cost-effective and efficient method of construction     performance.
Elicits a cooperative team approach between general contractor, architect, engineer, consultants, subcontractors and the owner.
Single point of responsibility for quality, communication, cost and warranty conflict resolution.
For DESIGN BUILD PROJECTS call 702.876.6544