Bios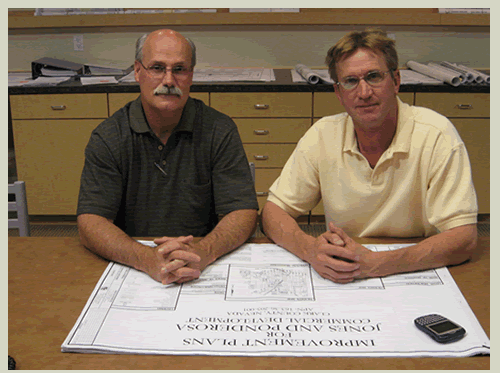 AJB General Contractor
has been building Las Vegas since 1989. Our combination of stability, financial strength and experience enables us to complete the most demanding projects.
The "hands-on" involvement of principals Alan Jeskey, President, and Chief Executive Officer, Curtis Cummings allows us to continue the legacy and solid reputation we have earned.
Together, Alan Jeskey and Curtis Cummings provide a successful balance and mix of management style and technical expertise.
"We keep our customers satisfied and always deliver on what is promised. Our reputation is very important to the both of us, individually, and as a successful company."
For an ESTIMATE call 702.876.6544